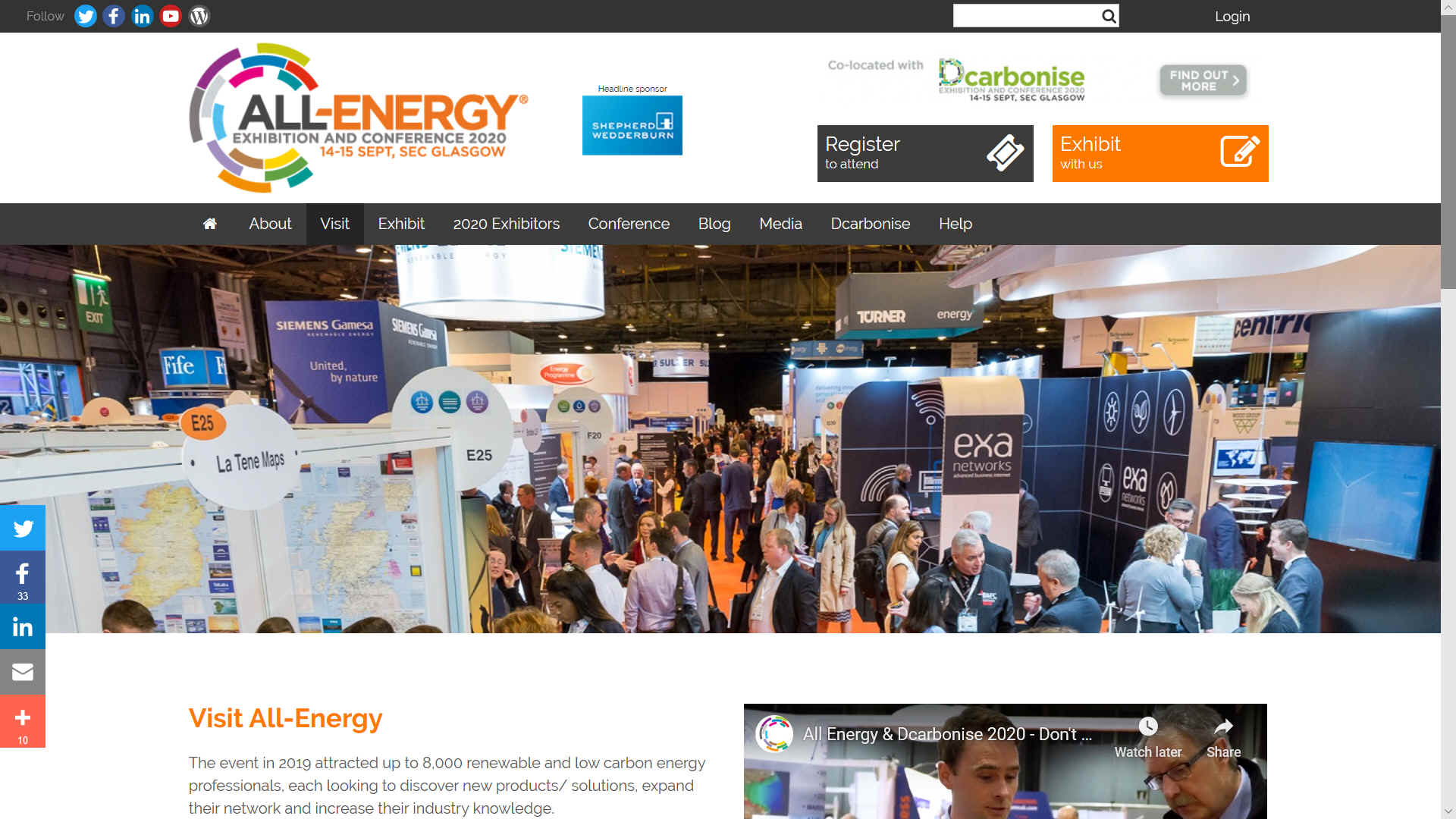 Hydrogen powered vehicles are becoming more popular, especially buses in cities, where diesel particulates are choking the population. There is an abundance of clean wind and solar energy that can produce green hydrogen, something that at the moment is not happening.
It looks to be a big event year in Scotland, with Glasgow also hosting the United Nations' Conference of the Parties, COP 26 concerning climate change, between 9-20 November 2020.
The All-Energy event in 2019 attracted up to 8,000 renewable and low carbon energy professionals, looking to discover new products and solutions, expand their network and increase their industry knowledge.

In 2020, All-Energy returns to Glasgow on 14 and 15 September with 250+ of the world's leading suppliers showcasing their renewable and low carbon energy solutions and innovative technologies, where hydrogen and fuel cells are likely to feature in the talks.
Hydrogen for use in fuel cells needs to be high purity.
Hydrogen: Scaling Up Hydrogen & Fuel Cells
Scotland has set a target for Net Zero by 2045, with hydrogen featuring in plans for rapid decarbonisation of heat, industry, and heavy duty transport. We heard about progress with transport fuel cell applications from Nicolas Pocard, and with hydrogen for heat from Mark Crowther.
This was complemented by insights from Mirela Atanasiu and Dr Kerry-Ann Adamson on the priorities for post-COVID economic recovery, and the opportunity to pivot towards sustainable energy and transport solutions, not just in Scotland but also in the UK and Europe.

Chair: Nigel Holmes, CEO, Scottish Hydrogen and Fuel Cell Association (SHFCA)
Speakers:
● Economic recovery with Clean Hydrogen & Fuel Cells - Mirela Atanasiu, Head of Unit at Fuel Cells and Hydrogen Joint Undertaking (FCH-JU), European Commission

● Fuel cell bus & truck powertrain trends - Nicolas Pocard, Director Marketing, Ballard Power Systems
● COVID-19 impacts and opportunities - Dr Kerry-Ann Adamson, Principal Consultant, Advisian
● Building the UK's first 100% hydrogen network with H100 – Mark Crowther, Technical Director, Kiwa
Panel Q&A

Live online May 14 2:00 pm United Kingdom - London or after on demand 105 mins

Presented by:
Nigel Holmes, Mirela Atanasiu, Nicolas Pocard, Dr Kerry-Ann Adamson, Mark Crowther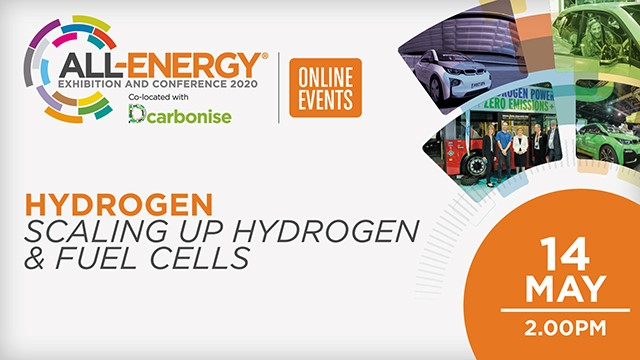 CONTACTS & VENUE

SEC Glasgow
Exhibition Way
G3 8YW
Scotland
Event Coordinator - Angela Leftley
angela.leftley@reedexpo.co.uk
+44 (0) 208 910 7708

Conference Director & PR - Judith Patten MBE
judithpatten@jppr.uk.com
+44 (0) 20 8241 1912

Conference Manager - Dominic Coyne
dominic.coyne@reedexpo.co.uk
+44 (0)20 8439 5135

Conference Executive - Jaime Rampling
jaime.rampling@reedexpo.co.uk
+44 (0)20 8439 5142


Event Management - Event Director
Peter Bloor
peter.bloor@reedexpo.co.uk
+44 (0)208 910 7844
LINKS & REFERENCE
https://www.all-energy.co.uk/
https://www.all-energy.co.uk/dcarbonise/
https://www.brighttalk.com/channel/18220/
https://www.brighttalk.com/webcast/18220/405211
https://www.worldhydrogencongress.com/
WORLD HYDROGEN CONGRESS 22 SEPTEMBER 2020
The World Hydrogen Congress is the leading annual meeting place for senior executives working in the field of hydrogen production, transportation, distribution, storage, policy and end use applications.
Please use our A-Z INDEX to navigate this site
This website is provided on a free basis to promote zero emission transport in Europe and Internationally. Copyright © Climate Change Trust 2020. Solar Studios, BN271RF, United Kingdom.