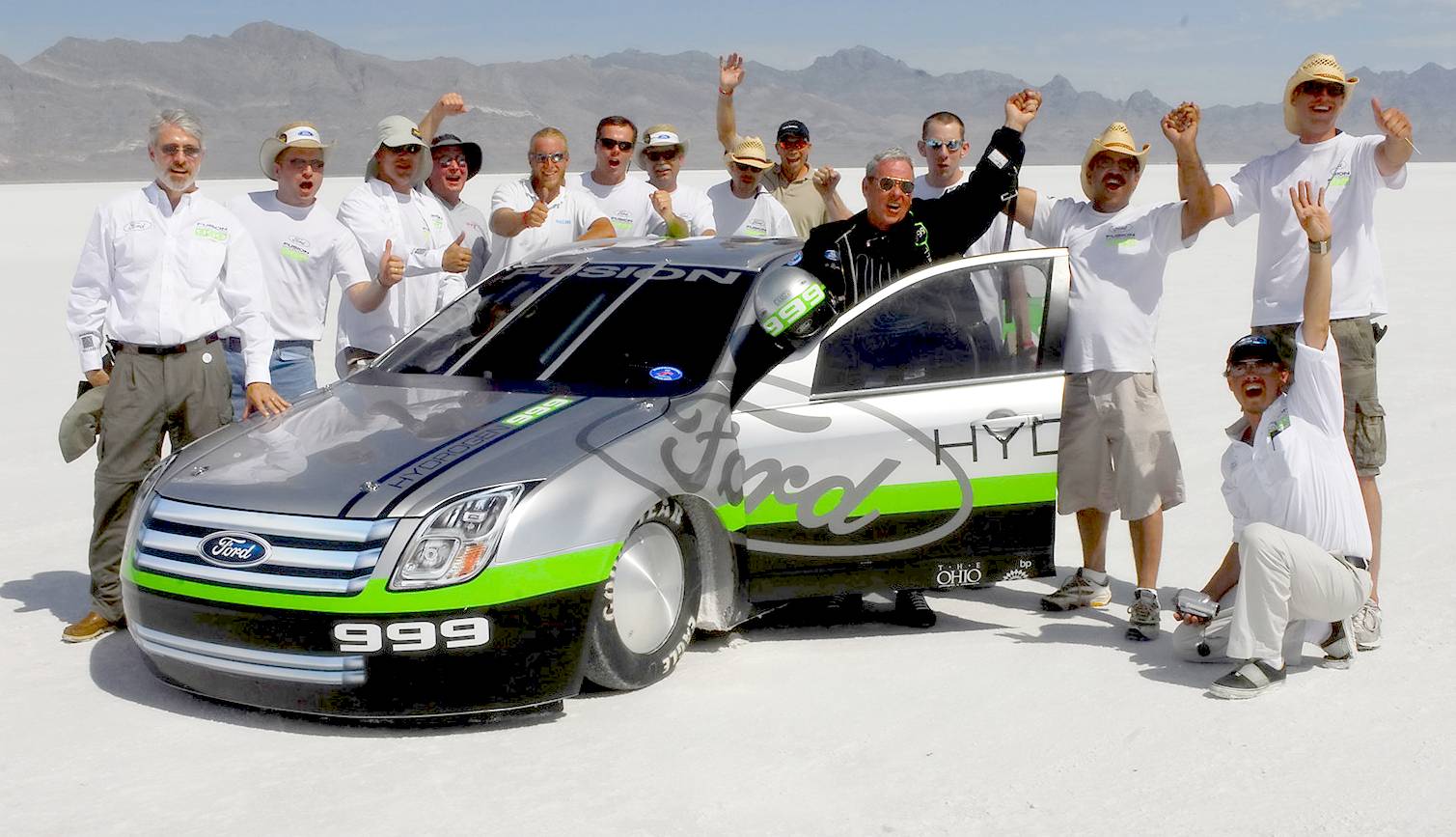 Hydrogen powered vehicles can be fast, as seen here with the 999 Ford Fusion at the Bonneville Salt Flats in 2007. A British team is looking to raise the record above 207 mph in 2021 with their Saxon Bullet car, equipped with hydrogen batteries.
Fuel Cells and Cars site navigator, A to Z index page: -
A - Z Fuel Cell concept vehicles and prototypes
A - Z OEM production FCEVs
All-Energy Conference - 15 September 2020, Glasgow, Scotland
Buckeye Bullet 2 - hydrogen fuel cell powered land speed record streamliner 303mph
Canadian Hydrogen and Fuel Cell Association -
China International Hydrogen Fuel Cell Conference and Exhibition August 21, Beijing 2020
D
E
Ford Fusion 999 - Bonneville Salt Flats hydrogen LSR 207mph, USA
G
Hyundai Nexo - 107mph land speed record hydrogen powered @ Bonneville Salt Flats, USA
I
J
K
L
M
N
O
P
Q
R
Saxon Bullet - Hydrogen powered land speed record project - Pendine Sands, UK
Scottish Hydrogen Fuel Cell Association -
T
U
V
World Hydrogen Congress - 22 September 2020, Paris, France
X
Y
Z
Please use our A-Z INDEX to navigate this site where page links may lead to other sites
This website is provided on a free basis to promote zero emission transport in Europe and Internationally. Copyright © Climate Change Trust 2020. Solar Studios, BN271RF, United Kingdom.