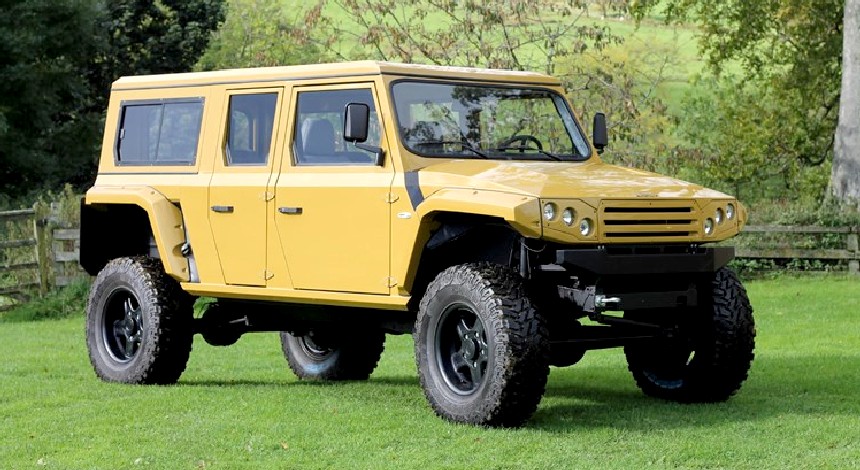 12 MAY 2021 - Sir Jim Ratcliffe's hopes of having his all-new Ineos Automotive Grenadier on the road before the end of the year have been dashed, after confirming that 'unavoidable delays' have pushed production back to 2022.

The 4X4 is seen as the spiritual successor to the Land Rover Defender of old, providing a tough, utilitarian vehicle that's aimed at farmers, explorers and off-road enthusiasts.

It was confirmed last year that Ratcliffe - Britain's fifth richest man with an estimated wealth of £12.2billion - had ditched plans to build the Grenadier at a state-of-the-art new site in Wales in favour of purchasing a French factory from Mercedes.

However, production at the Hambach plant has been pushed back from the end of 2021 to next year, it has been confirmed today.
The Ineos Grenadier is a 4x4 vehicle that looks like a Land Rover, with the aim of carrying forward the same design ethos as the famous vehicle from Solihull. Originally the term Land Rover referred to one specific vehicle, a pioneering civilian all-terrain utility vehicle launched on April 30, 1948 at the Amsterdam Motor Show, but was later used as a brand for several distinct models, all four-wheel drive. Starting out as an internal division of Rover, Land Rover has designed and manufactured a range of four-wheel drive vehicles under a succession of owners, including British Leyland, British Aerospace and BMW.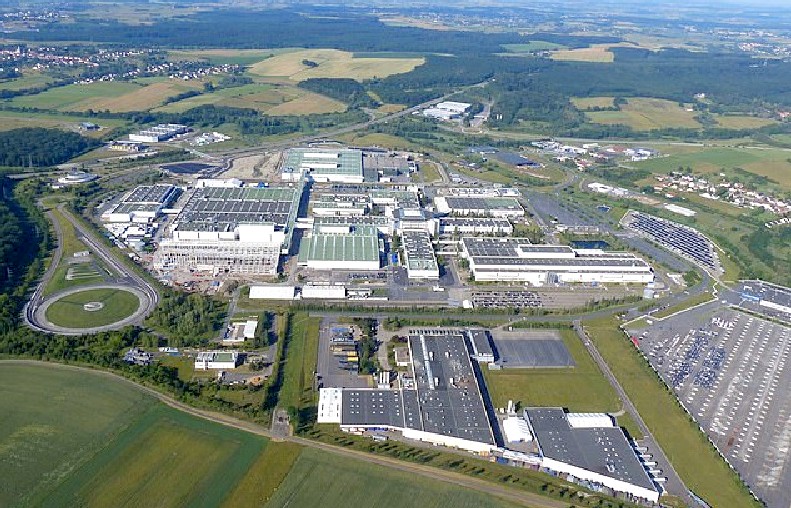 THIS IS MONEY 23 NOVEMBER 2020

Billionaire tycoon Sir Jim Ratcliffe has signed a landmark deal with Korean car giant Hyundai to produce green zero-emissions versions of his forthcoming new Ineos Grenadier 4X4 that will run on hydrogen-powered electricity.

But the plan for a hydrogen fuel-cell driven electric off-roader – a back to basics rival to Land Rover's new Defender and Mercedes-Benz G-Wagon – goes much further and also includes moves for his refineries to produce and supply the lighter than air (though highly flammable) gas fuel to a network of hydrogen filling stations.

His step-on-the-gas strategy – using hydrogen in a chemical reaction to produce electric power and only pure water emissions - aims to leap-frog the current battery-technology at the heart of most new electric cars on the market.

It would also be a particularly smart move by Sir Jim - Britain's fifth-richest man with an estimated personal fortune of £12.2billion - whose refinery network already produces 300,000 tons of hydrogen a year, mainly as a by-product from its chemical manufacturing operations.

In future that hydrogen, and more, could fuel his and other firms' fuel-cell vehicles, including those of new partner Hyundai.

News of the new alliance was announced on Monday as Ineos Automotive and Hyundai signed a memorandum of understanding – an initial business agreement - 'to explore together new opportunities in the hydrogen economy'.

These 'opportunities' include production and supply of hydrogen to filling stations - as well as new hydrogen applications, technologies and business models.

Significantly it notes: 'The two companies will also work together to explore the use of the Hyundai fuel cell system in the Ineos Grenadier vehicle.'

The announcement comes just days after Prime Minister Boris Johnson announced a ban on new pure petrol and diesel cars by 2030 – just over nine years away.

Some hybrids with 'significant' - though as yet unspecified - electric-only range will have a stay of execution until 2035.

But while most car firms have pinned their hopes on using re-chargeable batteries to plug the gap left by the banning of the internal combustion engine, Ineos and Hyundai are leap-frogging that technology to gamble on hydrogen-powered fuel cells to produce the electricity.

This is Money revealed the potential for a fuel-cell version of the Grenadier in September 2019 – and that is confirmed today.

Mark Tennant, Ineos Automotive commercial director, over a year ago told us in an exclusive interview: 'We do think that, longer term, the automotive business will simply be battery-electric vehicles. That might be right for smaller, lighter, cars but won't be suitable for this class of vehicle.'

'We see hydrogen as a really viable technology, especially for large SUVs.

'We already supply a lot of commercial fleets today, such as buses. For us, that looks like a much better technology option that pure electric.'

The Grenadier is set to be built at a revamped Mercedes-Benz Smart factory in France, rather than in Wales as had been originally hoped.

The Grenadier was conceived by Ratcliffe, in a pub of the same name in London's Belgravia, to fill a perceived 'gap in the market' that has been abandoned, he says, by Land Rover and its new Defender SUV.

The billionaire says there's a free-run at the market for a traditional, rugged stripped back, utilitarian, hard-working 4X4 capable of going anywhere.

Expected to cost between £30,000 and £45,000, Inoes plans to start production at the end of 2021 and have the Grenadier on sale early 2022, ramping up to around 25,000 sales annually.

At launch the new Grenadier will be powered by conventional turbo-charged BMW 3.0-litre six-cylinder petrol and diesel engines.

The two car makers said in a joint statement: 'Hyundai and Ineos will jointly investigate opportunities for the production and supply of hydrogen as well as the worldwide deployment of hydrogen applications and technologies.

'Both companies will initially seek to facilitate public and private sector projects focused on the development of a hydrogen value chain in Europe.'

Significantly, they stressed: 'The agreement also includes the evaluation of Hyundai's proprietary fuel cell system for the recently announced Ineos Grenadier 4x4 vehicle.

This cooperation represents an important step in Ineos' efforts to diversify its powertrain options at an early stage.'

Hyundai is a leader in hydrogen fuel-cell technology, most recently with its Nexo sports utility vehicle, and started the world's first mass production of fuel cell electric vehicles in 2013.

In 2018, it announced its medium to long term road map to increase annual production of hydrogen fuel cell systems to 700,000 units by 2030.

The firm said: 'The world's first dedicated hydrogen-powered SUV has the longest driving range among hydrogen-powered vehicles in the market.'

Saehoon Kim, senior vice president and head of fuel cell centre at Hyundai Motor Company said its expertise in hydrogen fuel cells combined with Ineos' expertise in chemistry will help with the mass production of green hydrogen and also fuel cells for the Grenadier.

'Ineos' move into the development of a fuel cell electric vehicle and hydrogen ecosystem marks yet another milestone towards sustainable and clean transportation,' the manufacturer added.

Peter Williams. technology director at Ineos, said: 'This agreement puts us in a unique position to meet emerging demand for affordable, low-carbon energy sources and the needs of demanding 4x4 owners in the future.'

Ineos recently launched a new subsidiary business called Inovyn to develop and build clean hydrogen capacity across Europe, making it the largest existing operator in Europe of electrolysis, the critical technology producing hydrogen for power generation, transportation and industrial use.

The firm said: 'Our experience in storage and handling of hydrogen combined with its established know-how in electrolysis technology, puts Ineos in a unique position to drive progress towards a carbon-free future based on hydrogen.'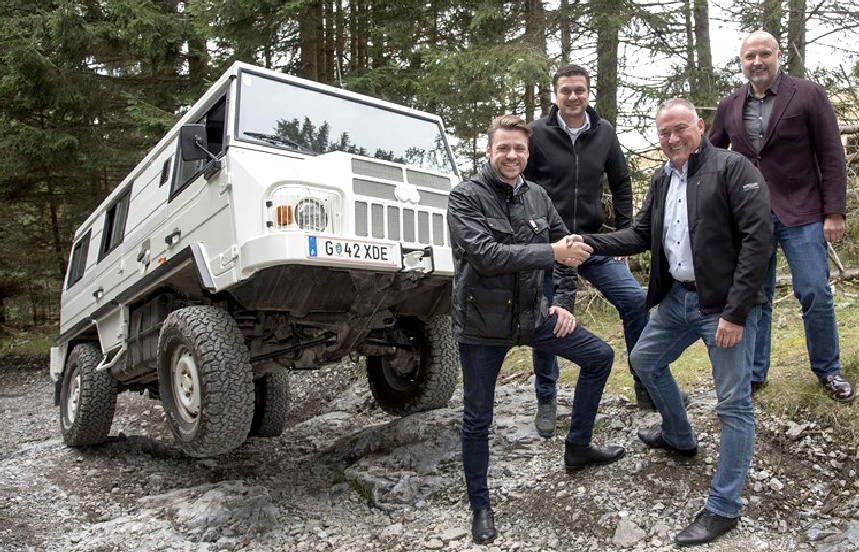 FIRST UK OUTING

The new Grenadier had its first UK outing in early September when Ineos boss Sir Jim took it for a surprise spin at the exclusive Concourse of Elegance automotive event at Hampton Court Palace near London.

There he revealed that the chunky 4X4 will 'almost certainly' be built in in France – at a a Mercedes-Benz Smart factory in Hambach on the Franco-German border. It is a blow to hopes of Bridgend in Wales which was originally earmarked.

Sir Jim said of the Grenadier: 'It's brilliant. It will end up 80 per cent Mercedes-Benz G-Wagon, but at half the price.

'We've got 200 German engineers down near Stuttgart working on it'.

Instead of visiting showrooms, Grenadier customers will shop online and via a network of agricultural and tractor traders, 'pop-up sites' at county shows and equestrian events, and at off-road experience centres. For repairs and servicing it is planning a 'flying spanner' service as well as a partnership with a major repair centre chain.

Sir Jim says a 'gap' in the mud-plugger market has been left by Land Rover ending on January 29 2016 the 2 million production run of its original Defender some 67 years after launch. It has been replaced with the modern hi-tech 21st century Defender now on sale priced from around £38,000. Land Rover's lawyers failed in a legal bid to stop the new rival Grenadier in its mud-rutted tracks.

Meanwhile, Land Rover's original classic Defender shape, harking back to 1948 has been reborn as a £200,000 rally-derived performance off roader from its subsidiary Bowler Motors (part of its Special Vehicle Operations division) and powered by a 575 horse-power 5.0 litre V8 engine.

LAND ROVER HISTORY
The first Land Rover was designed in 1947 in the United Kingdom by Maurice Wilks, chief designer at the British car company Rover, on his farm in Newborough, Anglesey. It is said that he was inspired by an American World War II Jeep that he used one summer at his holiday home in Wales. The first Land Rover prototype 'centre steer' was built on a Jeep chassis. A distinctive feature is their bodies, constructed of a lightweight rustproof proprietary alloy of aluminium and magnesium called Birmabright. This material was used owing to post war steel shortages and a plentiful supply of post-war aircraft aluminium.
A FCEV, is an electric vehicle that is powered by a hydrogen fuel cell. FCEVs and the associated refuelling infrastructures are currently in the very early stages of market introduction, with roughly 330 operational (open to public) fueling stations around the world in 2020.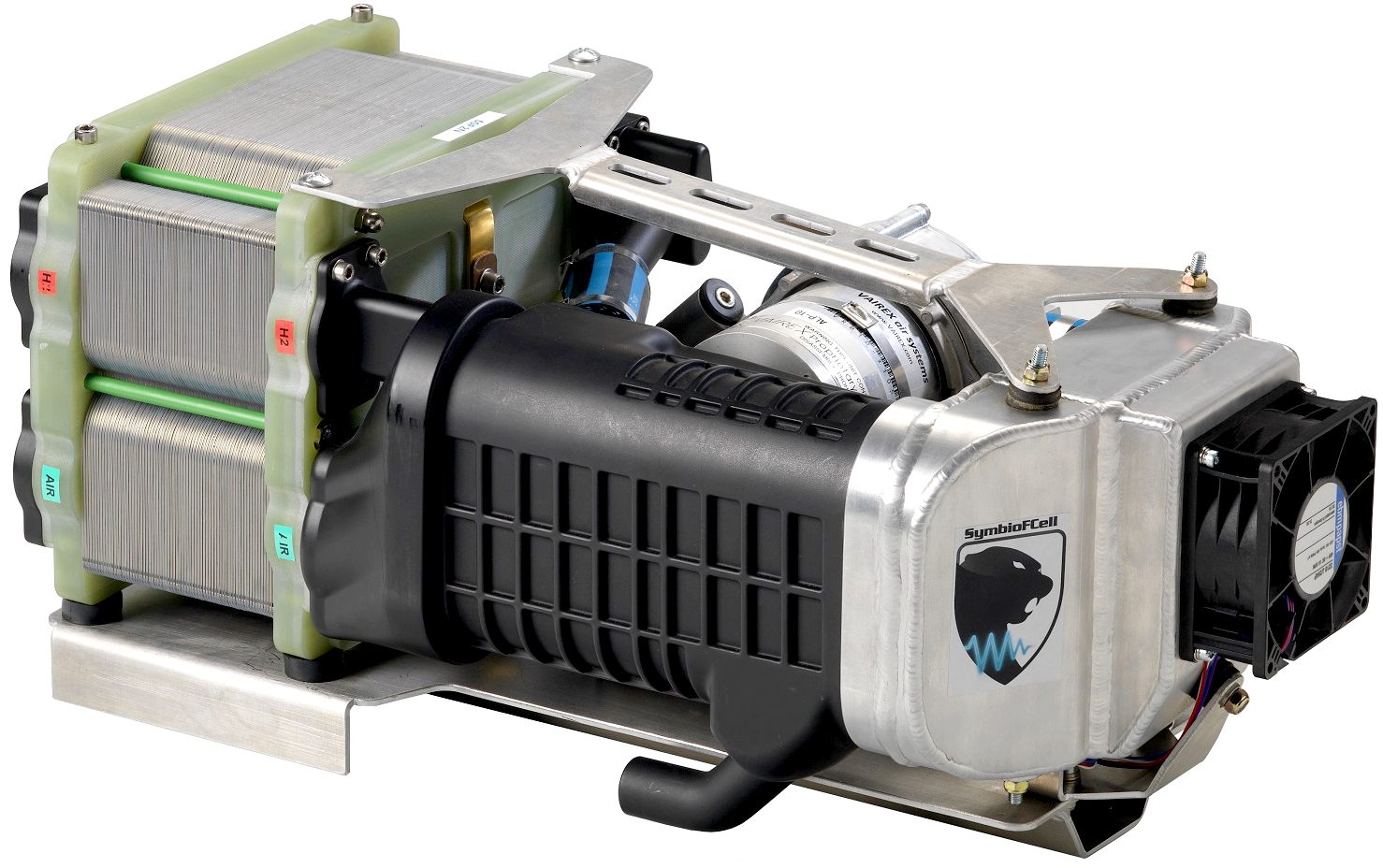 Typically, hydrogen is delivered to a fuelling location in the same way as it is distributed to industry: in pressurized tanks on lorries. However, at suitable sites hydrogen can be produced on-site by electrolysis, in the best case with the aid of renewable electricity obtained via direct coupling (wind/solar), or through grid-balancing services.

...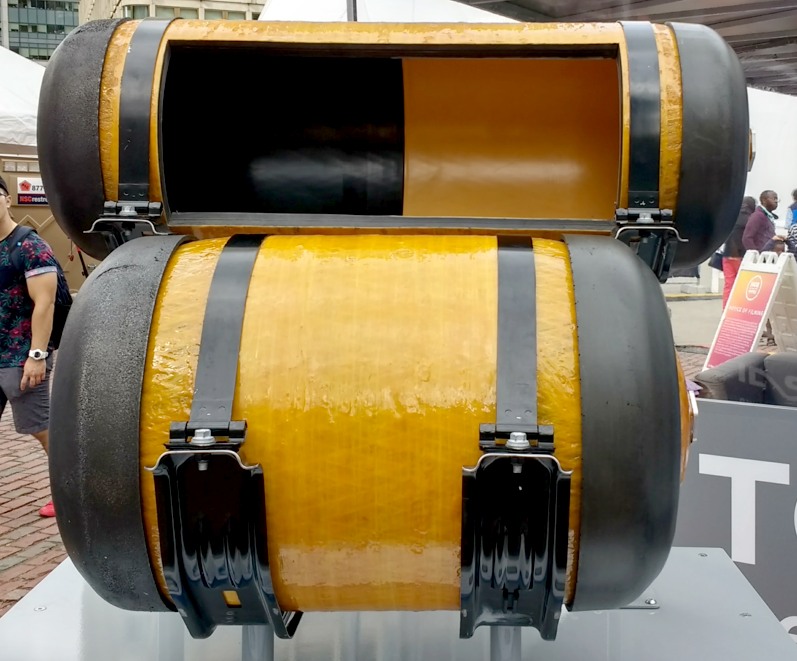 Tank pressures have been globally standardised @ 700-bar, or 10,000 pounds per square inch (psi).
LINKS & REFERENCE
https://ineosgrenadier.com/
https://www.ineosteamuk.com/
https://www.thisismoney.co.uk/money/cars/article-8974915/Sir-Jim-Ratcliffes-Grenadier-4X4-powered-HYDROGEN.html