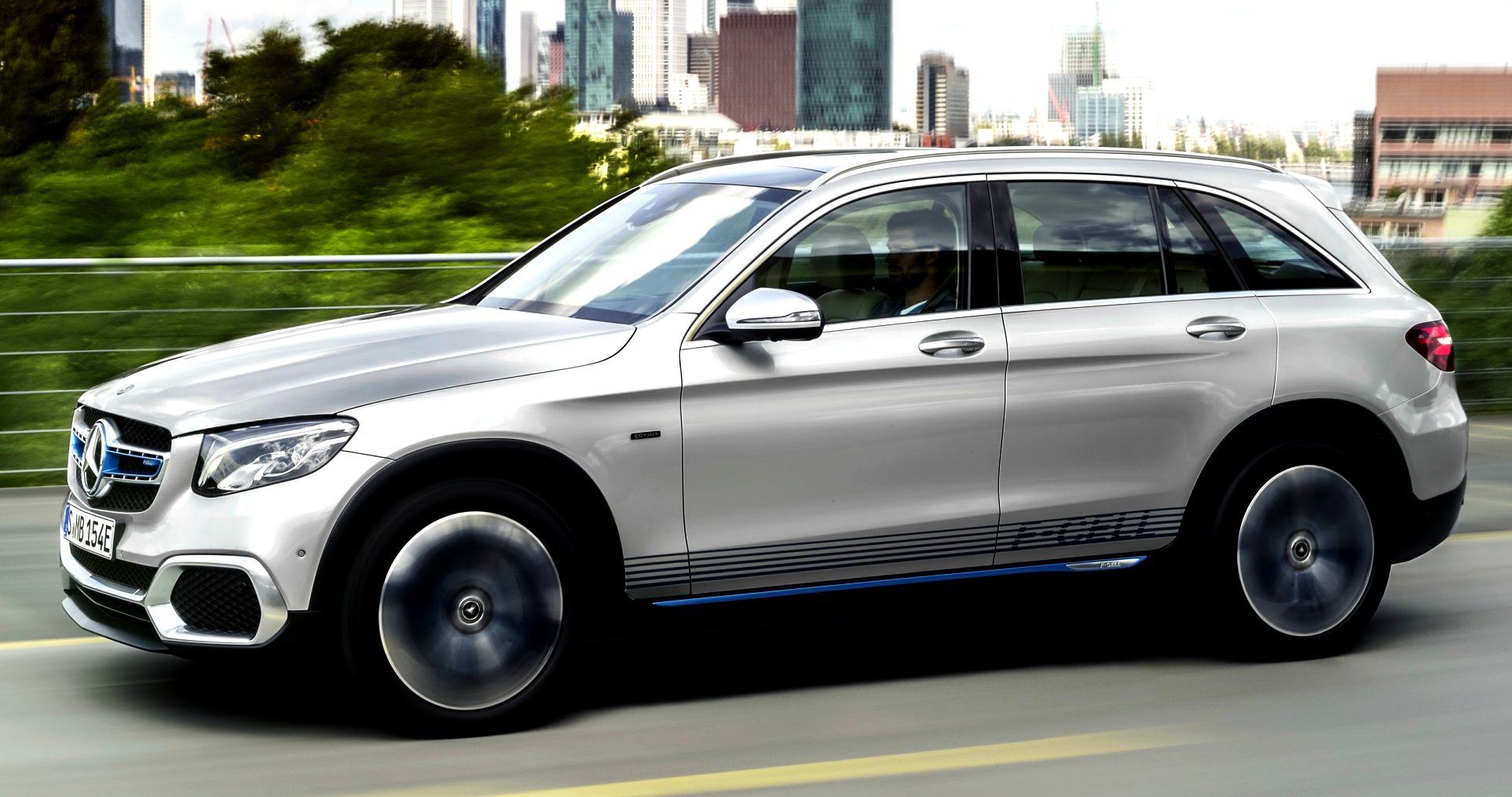 Hydrogen power is the next stage of sustainable development for electrics, by extending range significantly for passenger vehicles and making the practical operation of long range heavy goods vehicles possible. But what about when a fuel cell breaks down? Roadside recovery will take you to the nearest garage for a conventional FCEV, but with the SmartNet™ Universal system, you can have a replacement fitted in a couple of minutes and be back on your way.
Daimler's Mercedes Benz GLC F-CELL is set to combine innovative fuel-cell and battery technology in the form of a plug-in hybrid: in addition to hydrogen it will also run on electricity. With 4.4 kg of hydrogen on board, the pre-production model produces enough energy for a range of up to 437* km in the NEDC. F-CELL drivers will also benefit from a range of up to 49 km in the NEDC thanks to the large lithium-ion battery and its output of 147 kW.

The B-Class F-Cell (Daimler) vehicles are fitted with a 700-bar hydrogen tank in the sandwich floor unit. Its electric motor develops an output of 100 kW, with a torque of 290 Nm, and thus has the power rating of a two-litre gasoline engine.
The zero-emission drive system consumes the equivalent of 3.3 litres of diesel per 100 kilometres (NEDC).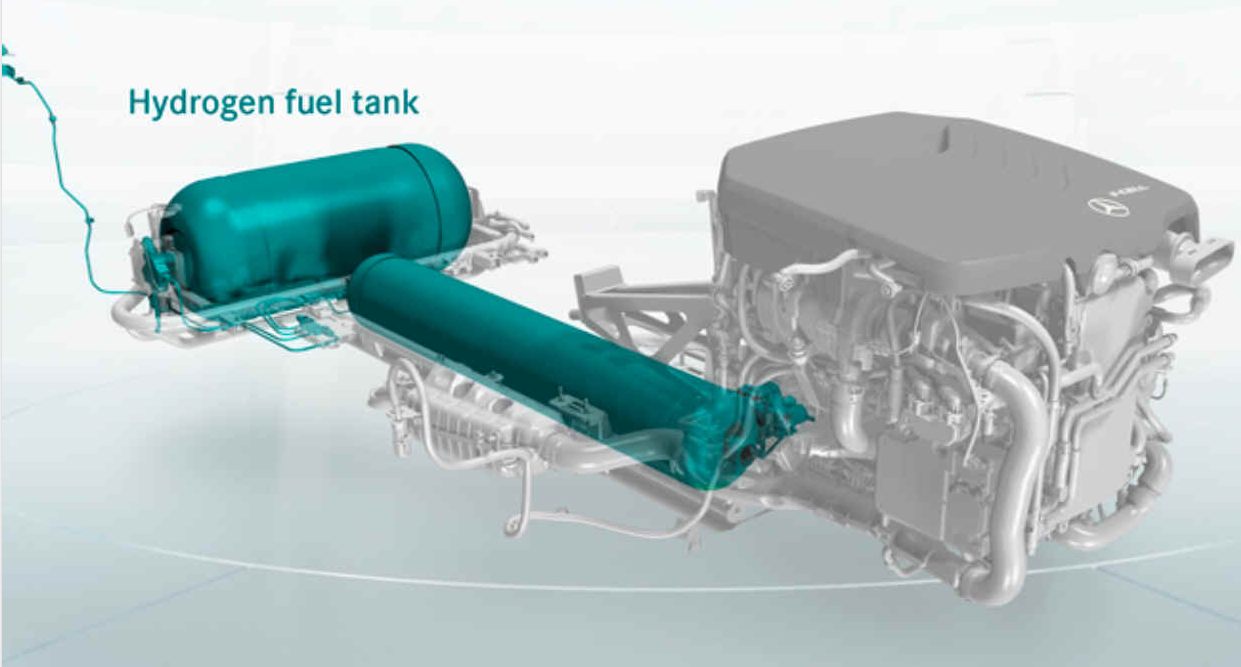 Hydrogen fuel tank locations in the F-Cell, in the boot and under the floor, in the central tunnel of the EV.
The GLC features a totally new fuel cell system which is so compact that the entire system can be housed in the engine compartment for the first time and installed at the same mounting points as a conventional engine.
The use of platinum in the fuel cell has been reduced by 90 percent in comparison to the predecessor vehicle to protect rare metal resources and cut system costs without having to deal with performance deficits.
Two carbon-fibre-encased tanks built into the vehicle floor hold 4.4 kg of hydrogen operating at the now 'globally-standardised' 700-bar tank pressure (10,000 psi). The supply of hydrogen can be replenished within just three minutes - as quickly as is customary when refuelling a combustion-engined car.
MARKETING IN HYDROGEN CITIES

In view of the fact that hydrogen filling station networks have only just started to expand, the market launch of the GLC F-CELL is taking place in selected metropolitan regions. Above all the focus is on major cities which are already comparatively well equipped with hydrogen filling stations, such as Stuttgart, Düsseldorf, Berlin, Hamburg, Frankfurt, Munich and Cologne. At market launch the SUV will be handed over successively to selected customers in Germany.
The GLC F-CELL will be offered exclusively in the form of a full-service rental model. This will include all maintenance and possible repairs together with a comprehensive warranty package covering the entire rental period.
RENTING THE GLC F-CELL
From the spring of 2019, other business as well as private customers will also be able to experience the new fuel cell technology and rent the vehicle via Mercedes-Benz Rent from one of the seven GLC F-CELL outlets throughout Germany. The GLC F-CELL will be available for both short and long-term rental via the Premium Car Rental service from Mercedes-Benz.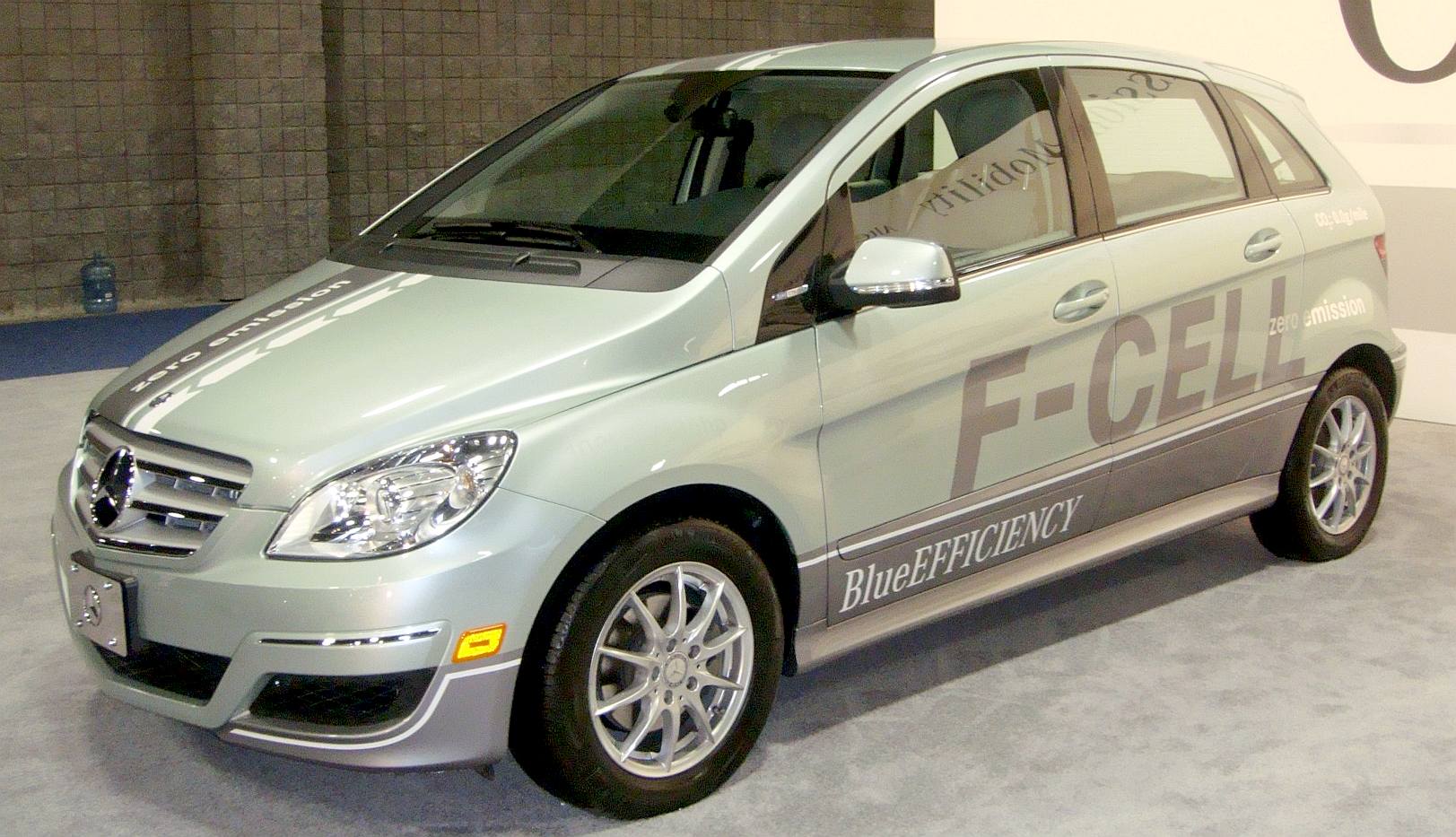 INFRASTRUCTURE IS OF VITAL IMPORTANCE
According to Daimler, a full-coverage infrastructure is an essential requirement for the success of electric mobility in Germany. Both the expansion of electric charging stations as well hydrogen refuelling stations is currently being pushed ahead. But not dual-fuel service stations, the invention of Cleaner Ocean Foundation. Rather, in Germany they prefer twice the footprint and more risky investment - nothing new of course - this is the view of just about all the present stakeholders, or we'd have seen the world's first dual-fuel service facilities by now (May 2021).
Whether at home, at work, on the road or when shopping: currently there are limited
ways to supply electric vehicles with power. When it comes to the hydrogen infrastructure, the limitations are more obvious, since you cannot refuel at home, as with plug-in battery vehicles.
Together with its partners in the H2 Mobility joint venture, Daimler say that they have drawn up a plan of action. By the end of 2019, the hydrogen refuelling station network was expected to grow from its current level of 50 to some 100 stations. The long-term objective of the partners is a network of up to 400 hydrogen refuelling stations. Similar infrastructure projects are being promoted by Horizon Europe, the USA and Japan.
But such small numbers of service stations will never equal the versatility of the petrol and diesel stations they are looking to replace from 2035 - though an excellent start.
In 2019: 83 new hydrogen stations were added worldwide. Europe had 177 hydrogen stations at the end of the year, 87 of which are in Germany. France is second in Europe with 26 operating stations. The UK has just 14.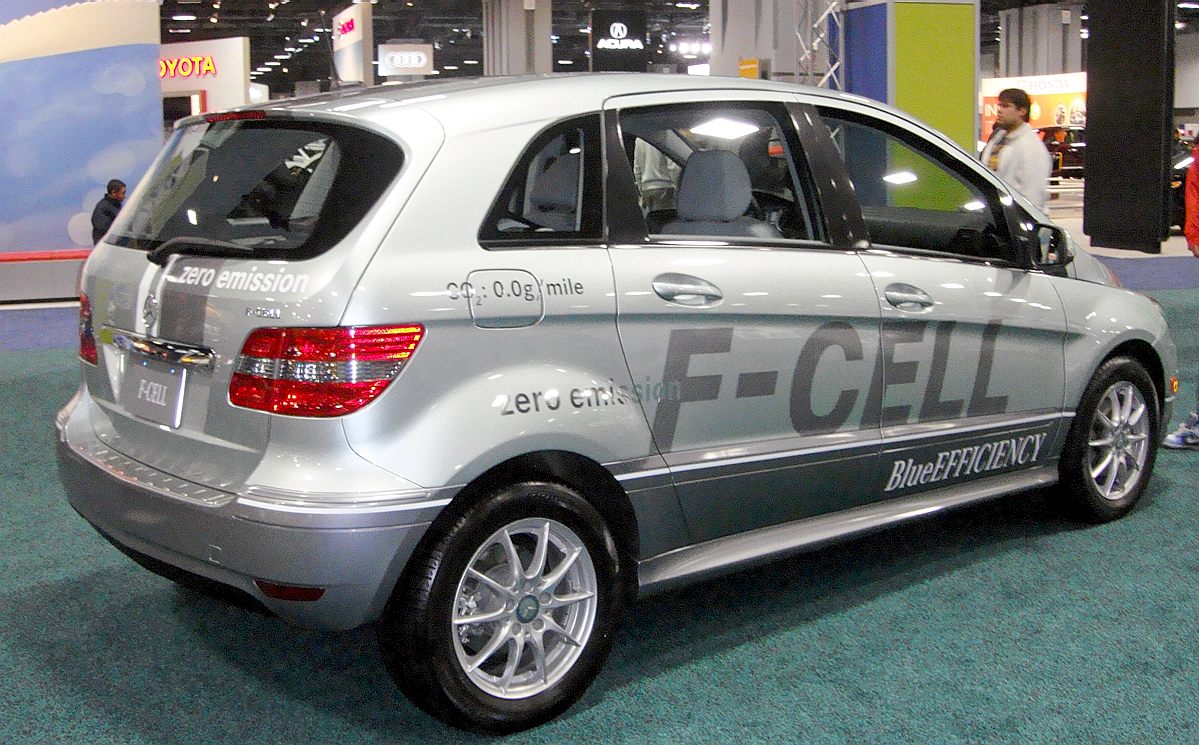 HYDROGEN MOBILITY - EUROPEAN UNION (H2ME)
Daimler is part of Hydrogen Mobility Europe (H2ME) [more correctly European Union, as the UK is specifically excluded from the Clean Hydrogen Alliance], a project promoted by the Fuel Cell Hydrogen Joint Undertaking (FCH-JU) which combines the EU's leading initiatives in the field of hydrogen mobility – in Germany, France, the United Kingdom [?] and Scandinavia.
Via H2ME, the FCH-JU is promoting the expansion of a large-scale H2 filling station infrastructure and the development of fuel cell vehicles such as the GLC F-CELL with the goal of enabling emission-free driving all over Europe.
Daimler AG has received funding from the Fuel Cells and Hydrogen 2 Joint Undertaking under grant agreement No 671438 and No 700350. This Joint Undertaking receives support from the European Union's Horizon 2020 research and innovation programme, Horizon Europe and Hydrogen Europe Research.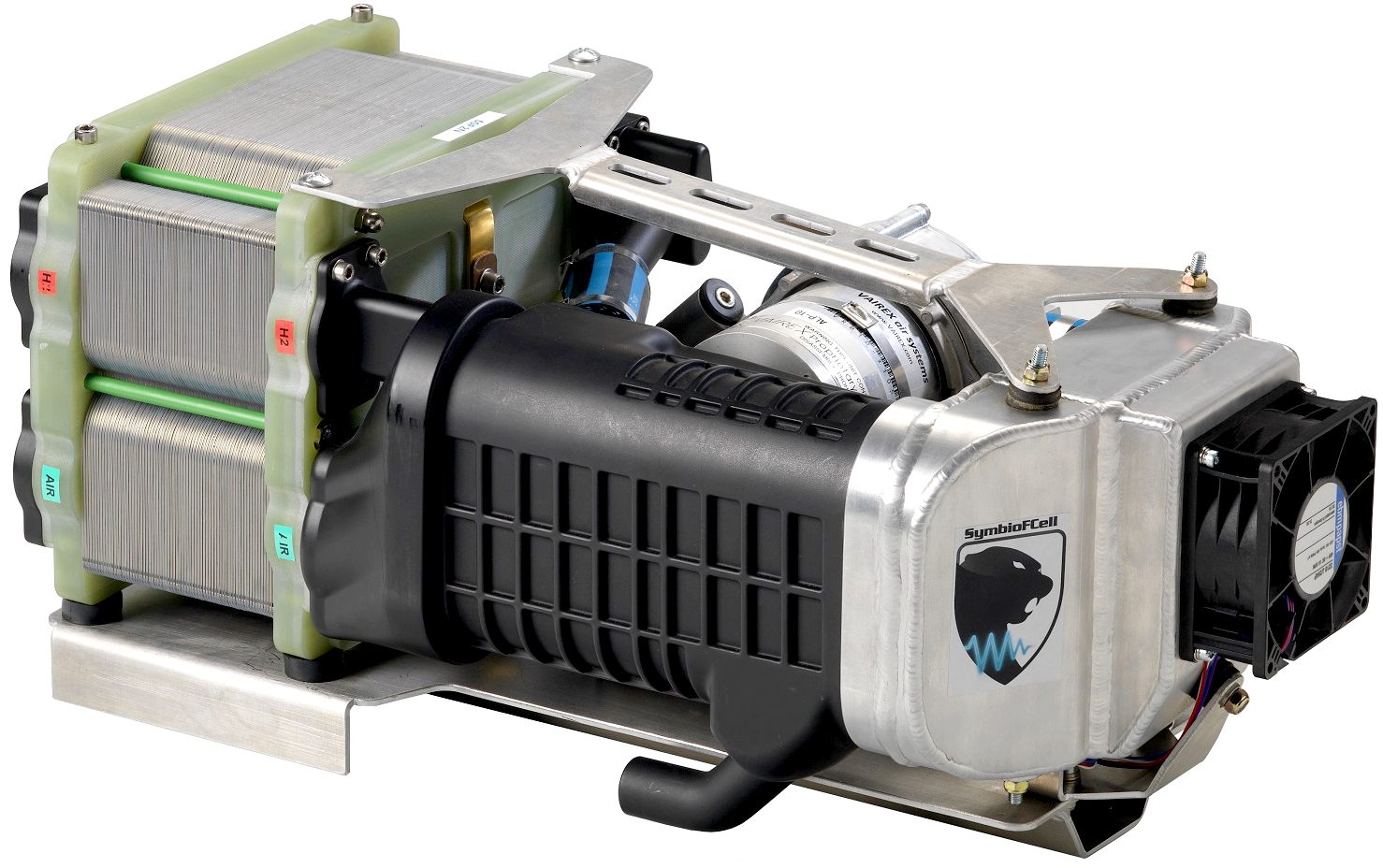 Typically, hydrogen is delivered to a fuelling location in the same way as it is distributed to industry: in pressurized tanks on lorries. However, at suitable sites hydrogen can be produced on-site by electrolysis, in the best case with the aid of renewable electricity obtained via direct coupling (wind/solar), or through grid-balancing services.
The F-Cell is a hydrogen fuel cell electric vehicle developed by Daimler AG as two different versions. The previous version was based on the Mercedes-Benz A-Class, and the new model is based on the Mercedes-Benz B-Class. The first generation F-Cell was introduced in 2002, and had a range of 100 mi (161 km), with a top speed of 82 mph (132 km/h).
A FCEV, is an electric vehicle that is powered by a hydrogen fuel cell. FCEVs and the associated refuelling infrastructures are currently in the very early stages of market introduction. Basically, automotive OEMs have designed and built a few electric vehicles, but forgotten the infrastructure to make it happen. Presumably leaving that side of the equation to policy makers, electricity generators and hydrogen producers.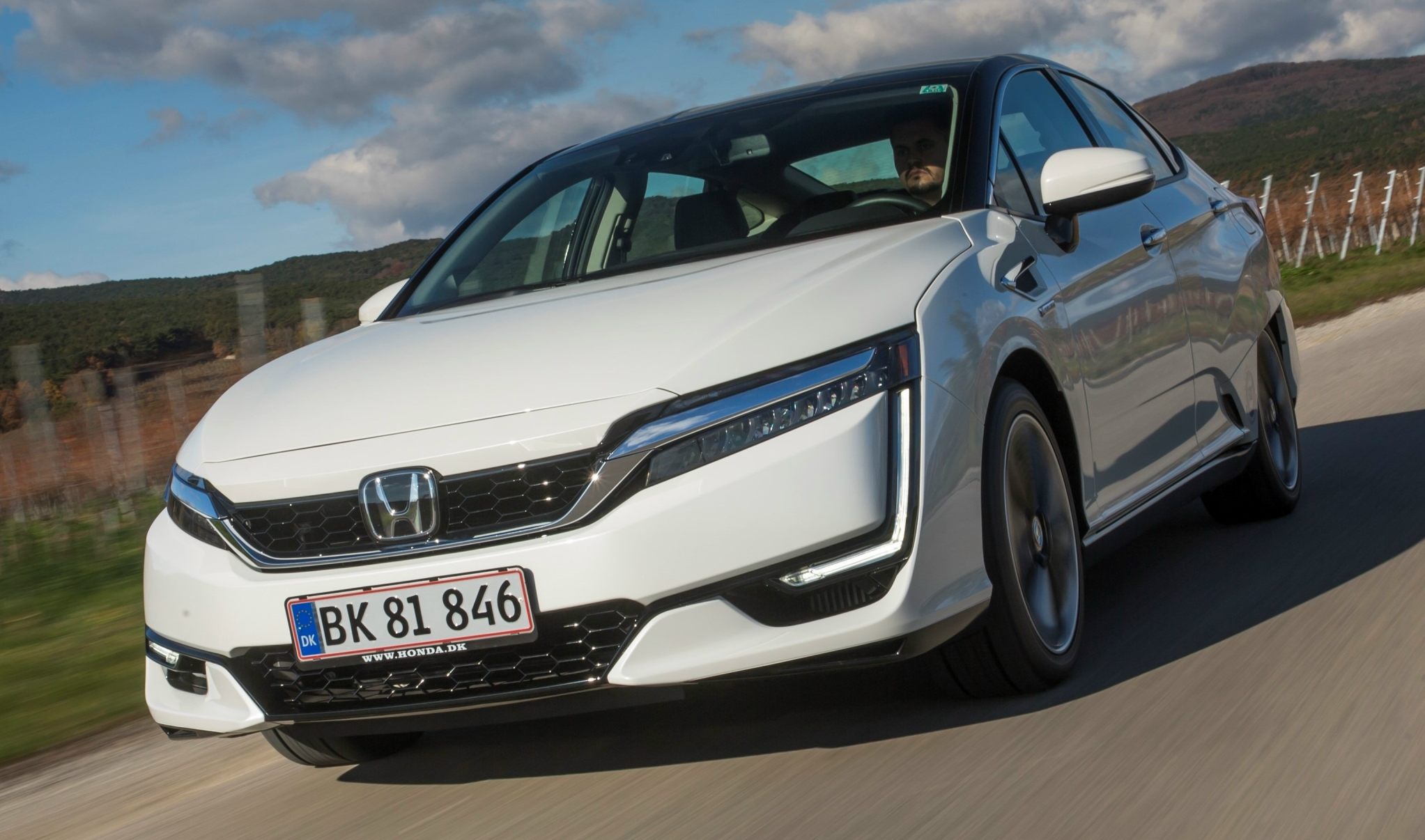 The SmartNet™ Universal system could be implemented alongside existing grid networks, such as not to cause power cuts, when millions of battery electric cars all plug in to charge up at the same time of day or night.
Please use our A-Z INDEX to navigate this site or see HOME
This website is provided on a free basis to promote zero emission transport in Europe and Internationally. Copyright © Climate Change Trust & Universal Smart Batteries 2021. Solar Studios, BN271RF, United Kingdom.